visit job board
Connecting, Educating and Empowering Women in Trades
We're here to help you find a job or apprenticeship today!
in the news
Keep up with the latest Tradeswomen Australia Group media releases and news coverage.
supporters
Together, they guide us to a bright future.
find a job
All Women Deserve Equal Opportunities
With women representing only 2% of the trades workforce, we're keen to support more women into trades.
Tradeswomen Australia Group is working to support more women into trades.
We want women and gender-nonconforming people to feel safe, secure and comfortable at every workplace, and be able to participate in the career of their choice.
We want industries experiencing skills shortages to fill their empty roles with a previously untapped workforce – women!
Learn more about our research, media coverage and blog posts for further information on barriers tradeswomen face and what we're doing to solve them.
Help Shape the Future for Women in Trades

Statement on the 2023-2024 Federal Budget Empowered Women in Trades (EWIT), National Association for Women in Construction (NAWIC) and Tradeswomen Australia (TWA) have come together
Read More »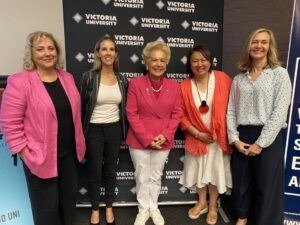 With our partner Programmed, TWA contributed to bring leaders from three male-dominated sectors (sport, trade and surgery) together to gain insights into challenges women encounter
Read More »

The Freestyle program is a joint initiative between the North Melbourne Football Club and Tradeswomen Australia Group who will combine their resources and experience to
Read More »

Media Release 12 August 2022 Tradeswomen Australia have reported continuing success in the early stages of establishing industry connections and support for women to enter
Read More »
The lack of representation of women undertaking apprenticeships or traineeships in the non-traditional trades, especially in the core trades… 
Read More »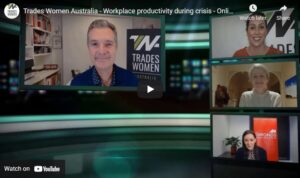 Online Webinar discussions from 2020 June 9 2020 – Your Money, Super and Planning for your Future. Our expert guests are: Pascale Helyar-Moray has over 20
Read More »