Media Release
18/5/2022
The Tradeswomen Australia Workplace Diversity Project, successfully launched at Kangan Institute Docklands in 2021 by Ms Bronwyn Halfpenny MP, Parliamentary Secretary for Workplace Safety, was an important step for the Automotive industry.
Janet Cribbes, CEO, Tradeswomen Australia said more than 160 workplaces in Victoria's Automotive Industry, representing 3000 employees, are participating in the industry-first program designed to improve the mental health and wellbeing of small and medium automotive businesses through diversity and inclusion.
"The Workplace Diversity Project aims to support businesses to create environments that embrace diversity and inclusion through their recruitment, employee support, and workplace practices."
Ms Cribbes welcomed the involvement of Bayford Volkswagen in Camberwell.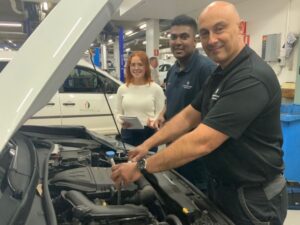 Matt Cavill, Customer Service Manager for Bayford Volkswagen Camberwell, said, "Bayford Volkswagen in Camberwell has a history of joining innovative pilot programmes which are aimed at improving workplace efficiency, culture, and staff relations, by taking part in a number of programmes over the years.
"Our company and management saw this project as providing an opportunity to involve our diverse workforce at all levels to continue enhancing the workplace through increasing understanding, inclusion, and awareness.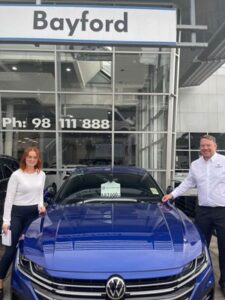 "This is an important strategy and recognises the importance of more women joining the automotive workforce and the benefits of a diverse work environment," Mr Cavill said.
All fifty employees of Bayford Volkswagen Camberwell, including the management, have taken part in the Workplace Diversity Project program, which we would recommend to all other organisations in the Automotive industry.
Mr Cavill said "our staff come from many countries including Italy, Greece, Philippines, Australia, Korea, and China. Having some time and a well organised format to blend the program into our regular Toolbox planning meetings provides an important regular time to discuss issues and projects.
"We have also programmed all written material and recording of staff surveys directly onto the company's computer system, which has also made reporting seamless and easy to manage, removing the duplication of having a survey retyped.
Media Enquiries:
Ron Smith OAM, Tradeswomen Australia
Corporate Media Communications – Mobile: 0417 329 201