Skilled apprentices the foundation of economic recovery
Tradeswomen Australia, established to encourage, recruit and retain women in skilled trade roles, today announced the development of an interactive online summit to address the impact the COVID-19 pandemic on apprenticeships and the loss of jobs. 
Chair of Tradeswomen Australia, Jane Sydenham-Clarke said 'the organisation is fielding a myriad of questions across trades with many requests for clarification around what is non-essential business, how to enact social distancing, dealing with isolation and financial concerns.'
The Online Summit on Tuesday 31 March at 5.30pm aims to provide a national voice to the issues facing apprentices including the threat of losing their apprenticeships in the economic crisis and how the industry can work with Government to minimise impact on our future skills' base in these industries.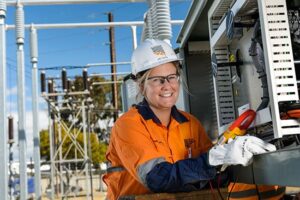 At March 2019 there were 276,250 apprentices and trainees in training according to National Centre for Vocational Training research.
Managing Director of Tradeswomen Australia, Fiona McDonald said, 'the first interactive online summit will focus on the Building, Construction, Civil, Automotive, Mining and Engineering areas and feature industry feedback through polling to gauge sentiment on hot issues.
Ms McDonald said industry speakers from the apprenticeship sector will create a unique opportunity for apprentices their employers and sector leaders to gain valuable information on the current issues.
Regular interactive online events will continue to support small business and will examine issues such as support for staff and business, risk management and keeping abreast of government direction, advice and opportunities, Ms McDonald said.
VIRTUAL NATIONAL APPRENTICE SUMMIT
The first virtual APPRENTICE Summit will focus on Building, Construction, Civil, Automotive, Mining and Engineering and will take place on Tuesday 31 March 2020 at 5.30pm
---
Media Enquiries
Ron Smith, Media Communications – Mobile: 0417 329 201